The day was sunny and bright. Crystal was sunny and happy. On this day, she was singing joyfully...."Going to the chapel and I'mmmmm gonna get married" as she was getting ready. I can't tell you how sweet that was to slide into the Bridal Getting Room to hear that.
I knew we were going to have a lovely day together...me documenting their sweetness.
Even though it was the middle of winter (end of January), we still had some beautiful light to get some beautiful pics...so without much further ado...here are the pics
The whole group was really great! It was mighty chilly, but for the sake of some fine photos, they braved the cold to get these images (see the snow on the ground?!?!). I'm sure glad they were so willing!!!
This one below is one of my favorites!


Love the white furry cape! Its perfect for a winter wedding!



As they were walking back towards me, saw this gorgeous light and again asked them to "STOPPPPP, kiss for me again!!!!!" and of course they did. Who doesn't like to kiss when they have just gotten married?
So just be forewarned....I ask you to kiss and smootch A LOT during your photo session.



The handsome groom.



I LOVE, LOVE, LOVE this shot!!! I am a fan of sun flare!
I'm always looking to get sun flare in a pic.



I love this shot. I was going for a fashiony-glamourous kind of image. Do you think it works?



I love this because of their expressions.
Soo romantic to me.



Love this shot for the drama!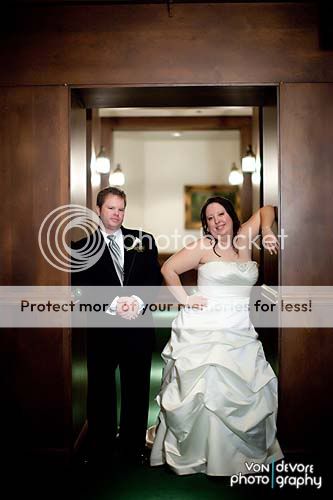 Oooooh the BLING!!!!!

So here, Crystal and here ladies are having brunch before the festivities begin.
SIDE NOTE: Remember to eat and keep nourished on the day of your wedding. Yes, you will be busy but you've got a really long day and you don't want to faint or lose your energy only half way thru the day.




More getting ready. Gotta have pretty nails!
Always makes me feel more girly if my nails are done and isn't a wedding day a pretty girly day?



Look at this set! Daddy's gift to his little girl. Just gorgeous!!!




Love the shoes!!!!
You'all know I'm a shoe girl right?!?!
Well, Crystal knew this and she made sure to point it out to me that the ladies were getting deep purple shoes. I squeeled I was sooo excited.
I LOVE when the bride wears a bright shoe...that little pop of color underneath her dress is so fun! It's a GREAT trend!!!!!



The ceremony and reception were at Glen Echo Country Club. If you've not ever seen the place, check it out!!! It's a super venue and the staff were awesome!!!



Classic shot...bride coming down the aisle with Dad.



And of course, the new Mr. and Mrs....



I couldn't resist this pic. I turned around and saw them just sitting there so sweetly.




First Dance.



One of my favorite all time "Father-Daughter" dance.



They had a live band that was awesome, The Anita Rosamond Band.



Overall a super-fantastic day! Thank you, Crystal and Dean, for a fun day!!!
*